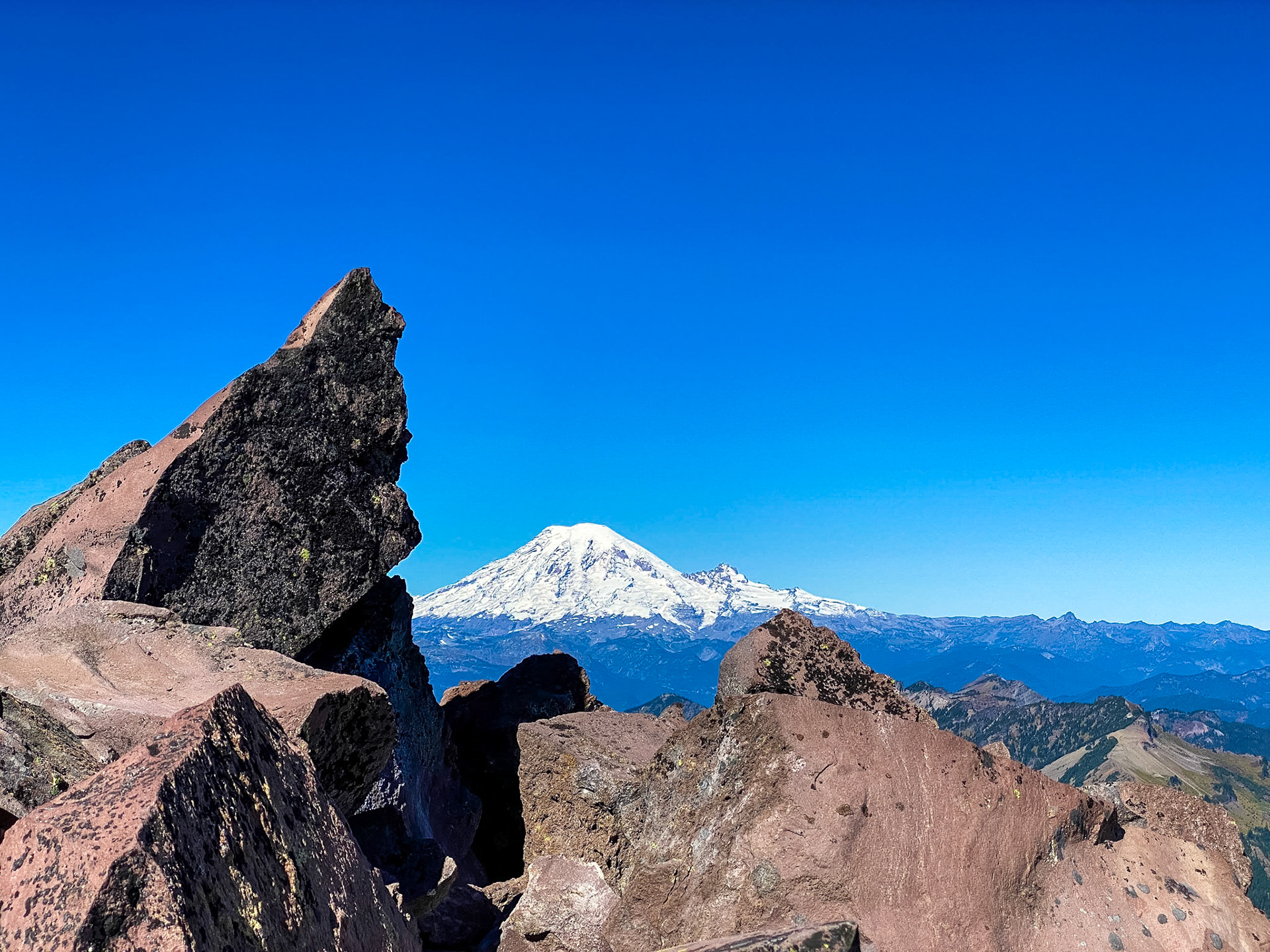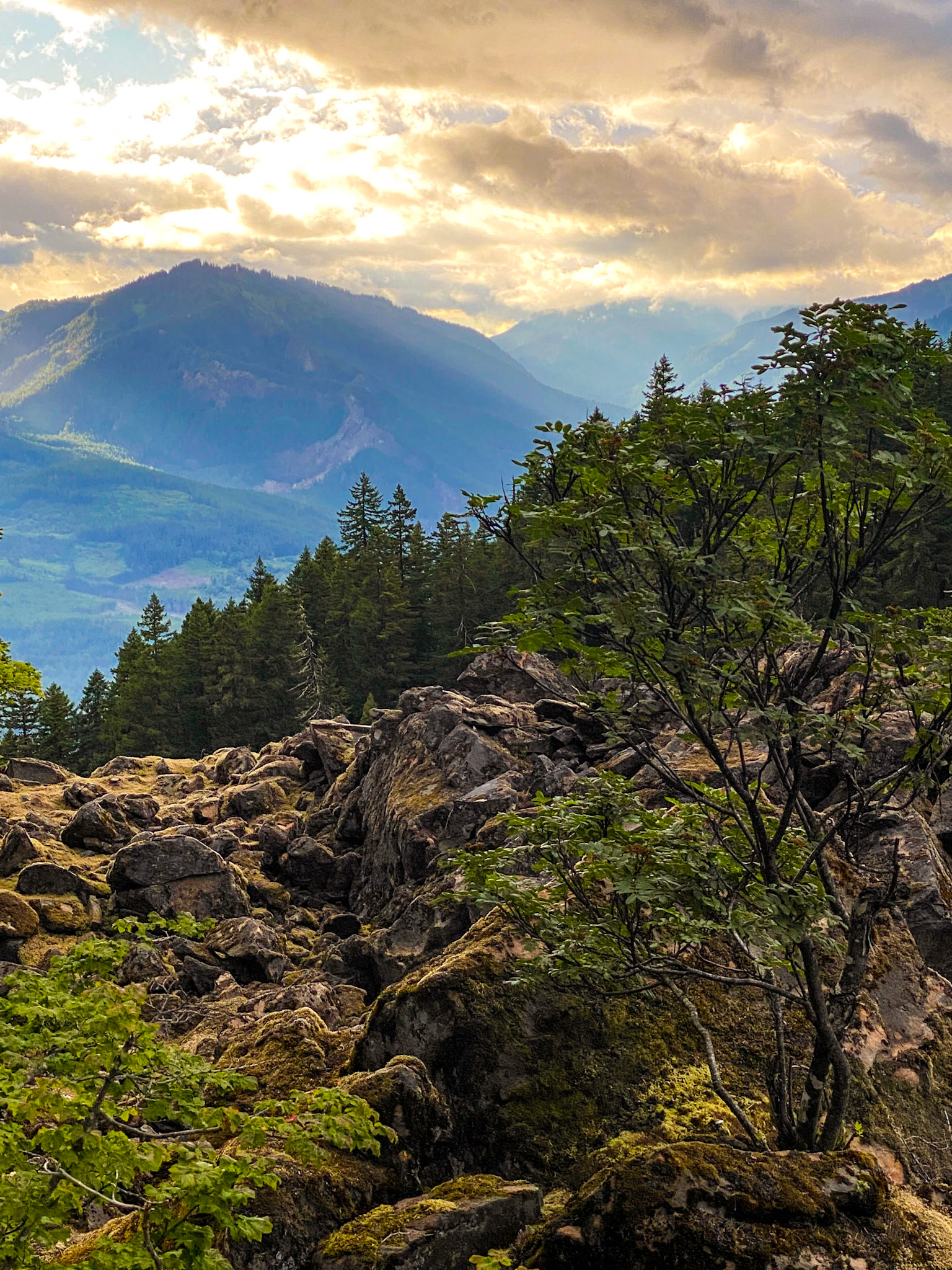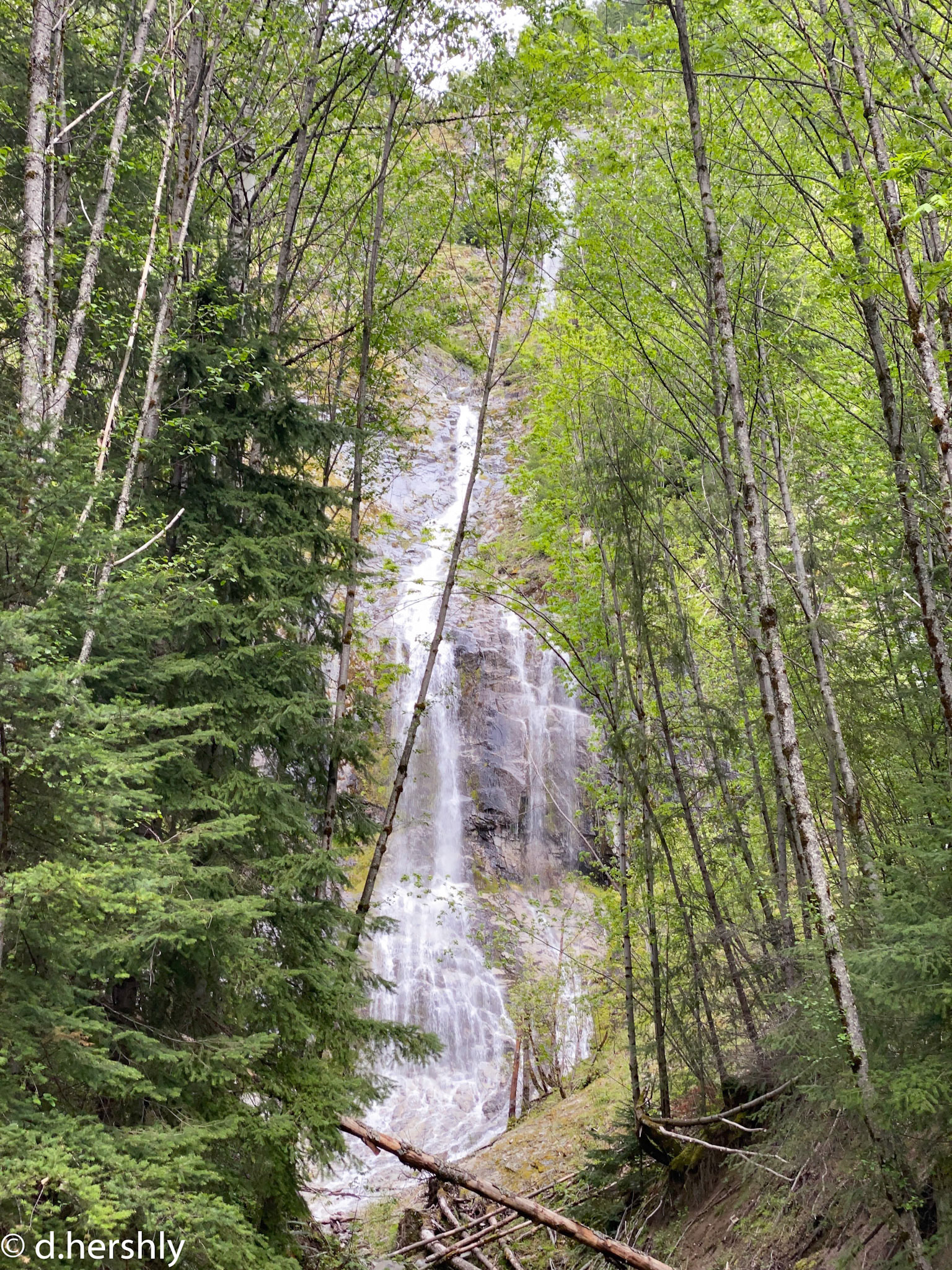 2020
, what a year, eh? I recall taking a mid-March birthday trip to Bagby Hot Springs in Oregon, just as the pandemic-causing coronavirus was making itself widely known. The first US case was found a mere three counties north, where my brother and his family live. Leaving for the hot springs, I was a bit nervous, but confident a bandana tied around my face would be sufficient. A single stop for gas at Estacada was my only human contact along the way. I avoided people at the hot spring as much as possible, but wasn't feeling real concern - I always avoid people at hot springs, or anywhere really, as much as possible. Amongst the partiers and soakers at the springs, there seemed to be no awareness of a mounting crisis. Returning, and turning on the radio once I got back to an FM signal, I began to realize things were very, very wrong. That feeling has only intensified throughout the year.
Despite orders to stay home and to isolate, I still managed to get out and do some great hiking, publishing 13 trip reports with photo galleries. Focusing again on the High Cowlitz area, I made some great forays into the Goat Rocks, explored the Klickitat between the Big Bottom and Cispus valleys, hiked the Cispus Valley, explored more of the disappeared historic trails, logged more off-trail miles, and got to know the PCT much better, and even enjoyed a couple of bike rides. Not only was 2020 marked by a civilization-shaking pandemic, but also massive wildfires and smoke-events, as well. I hiked thru an empty hiker-superhighway (the PCT), thru apocalyptic skies choked with smoke, and even a major windstorm.  
Thru all of that, I continued to struggle with ankylosing spondylitis. Despite my efforts, my posture and physical abilities continue to take a hit. All that aside, I feel 2020 may be my best year of hiking yet.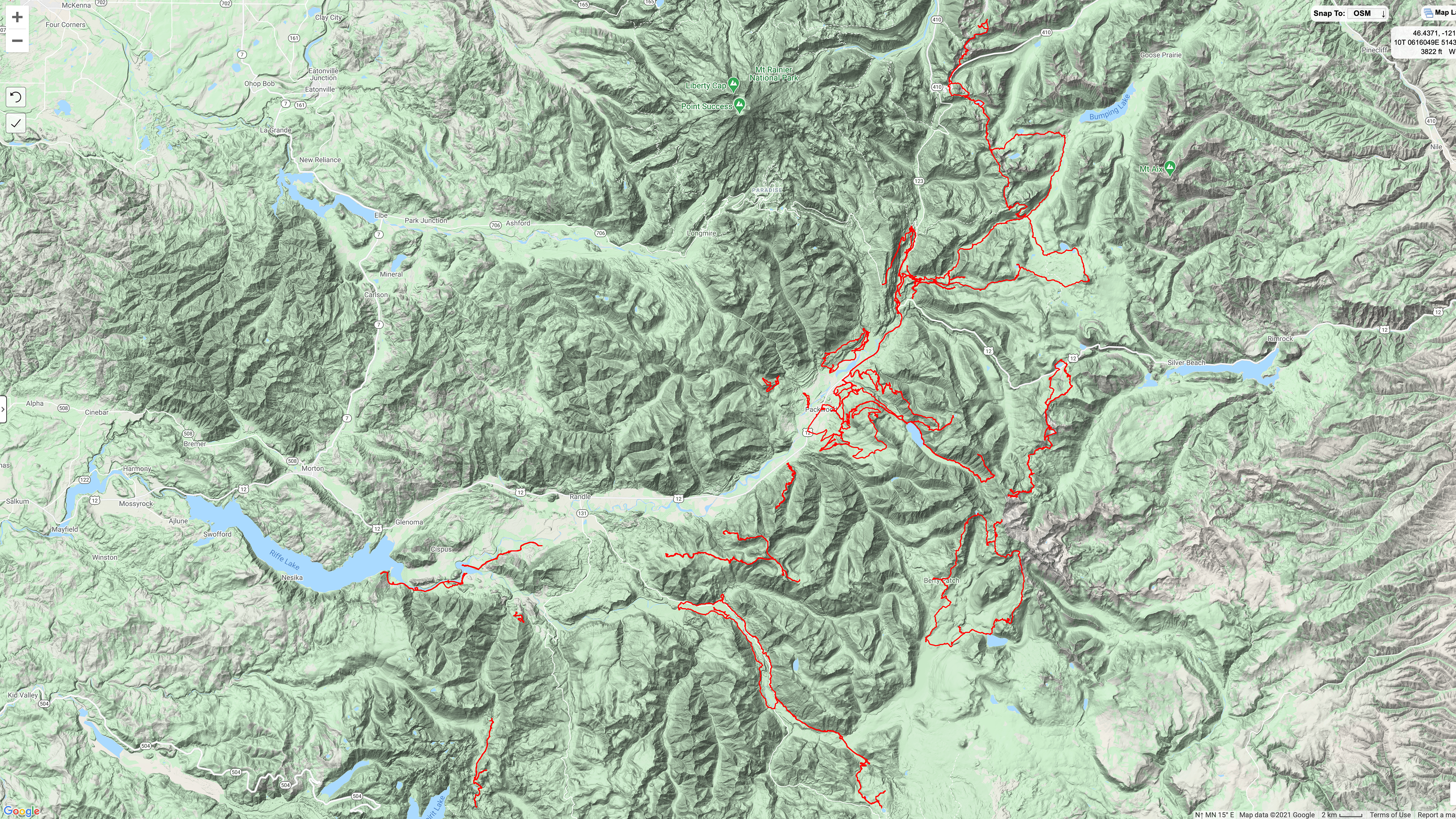 The map above shows my 26 hikes over the year in the High Cowlitz area, representing more than 601 miles of hiking (and a bit of biking) w/ over 89,424' of elevation gain.
Pictures taken in the High Cowlitz area of the Gifford Pinchot National Forest throughout 2020.