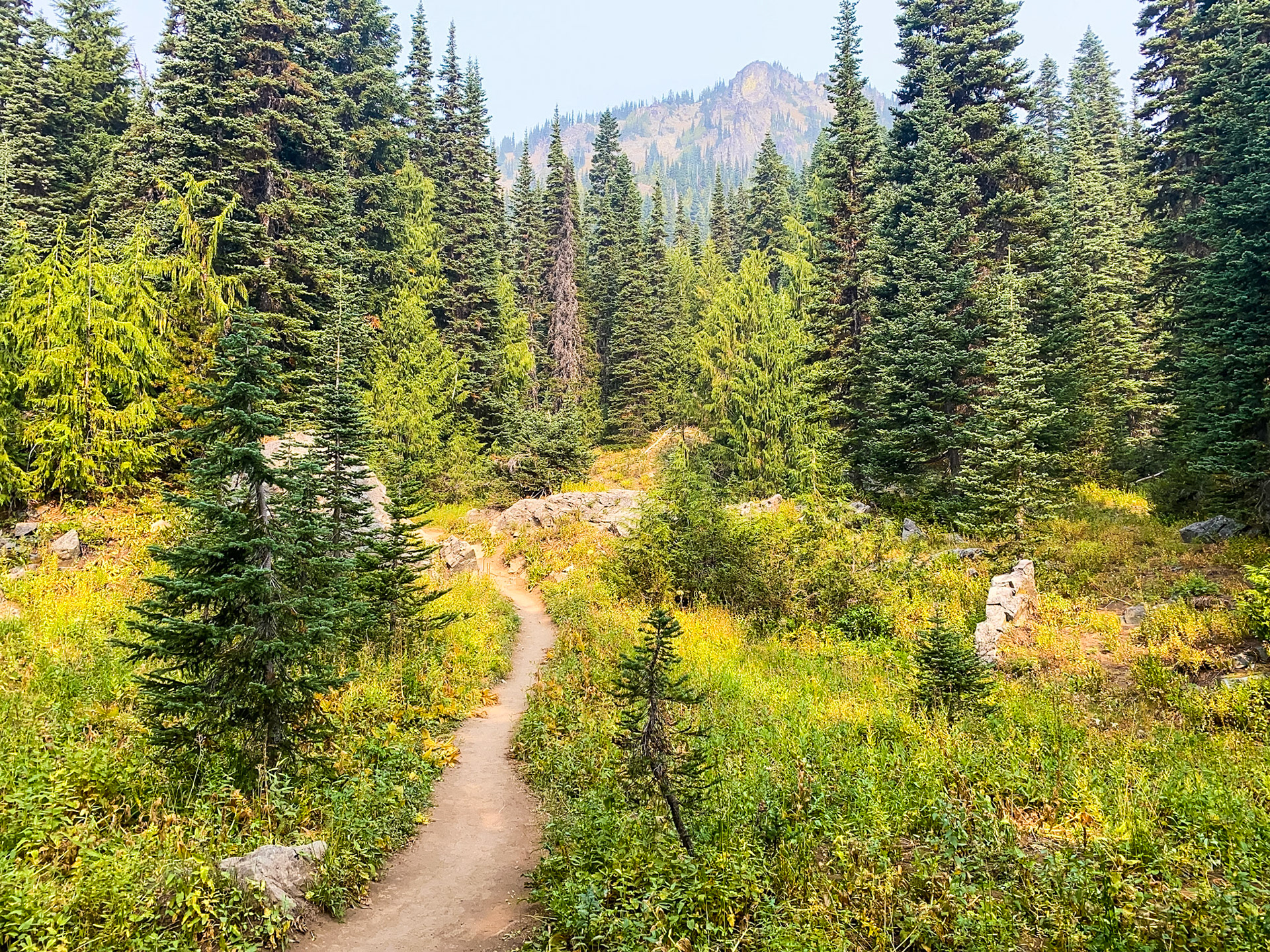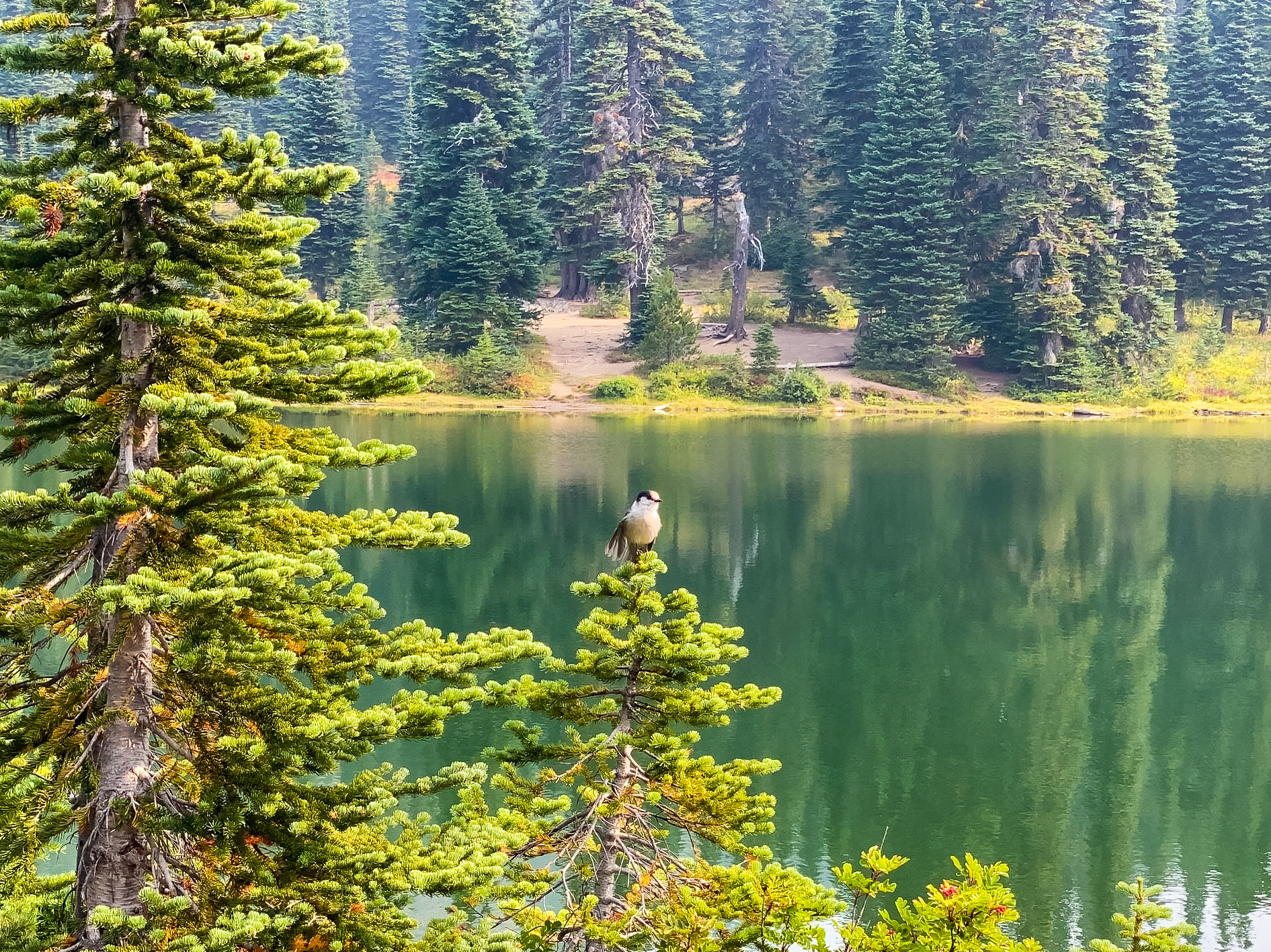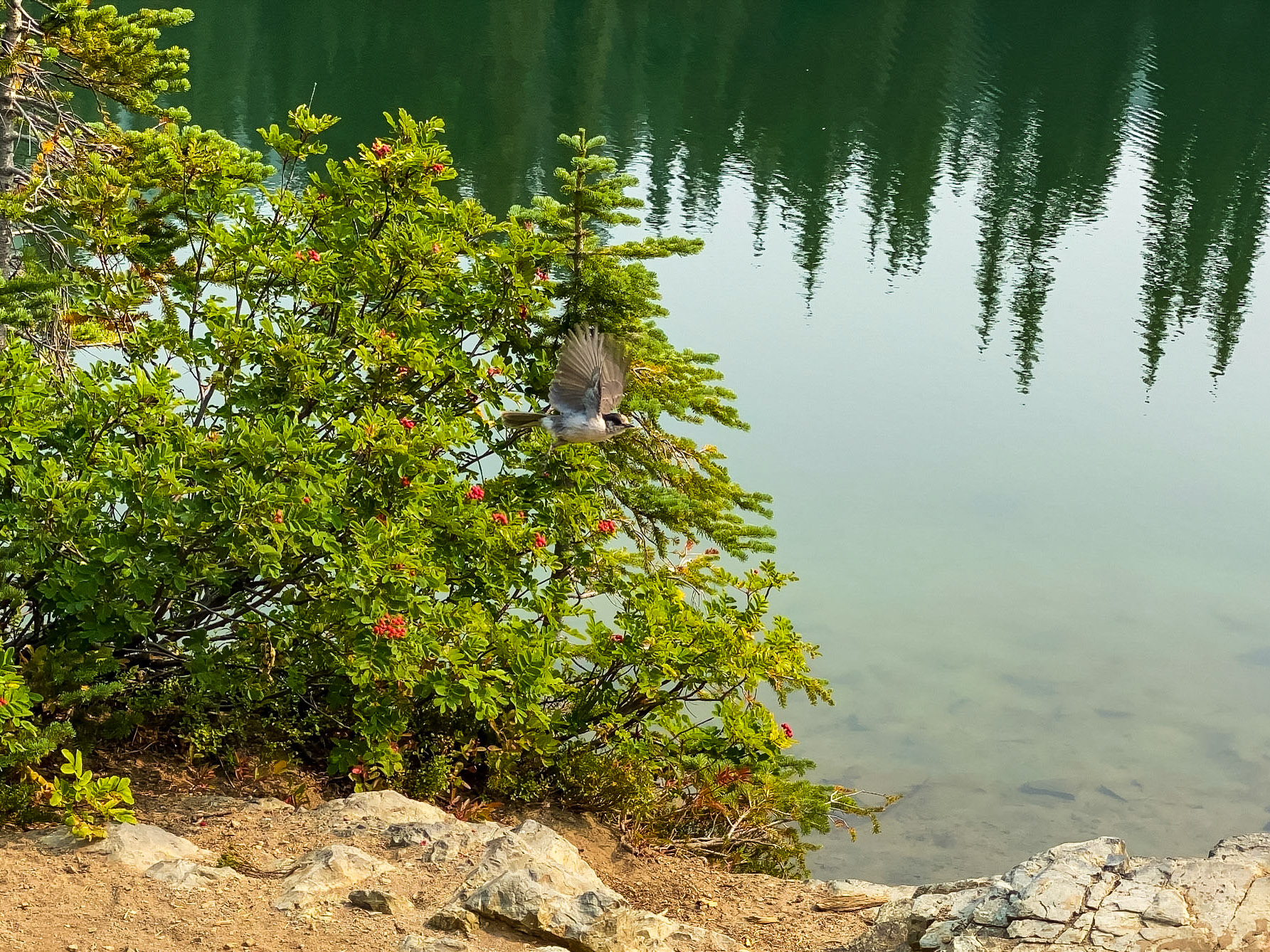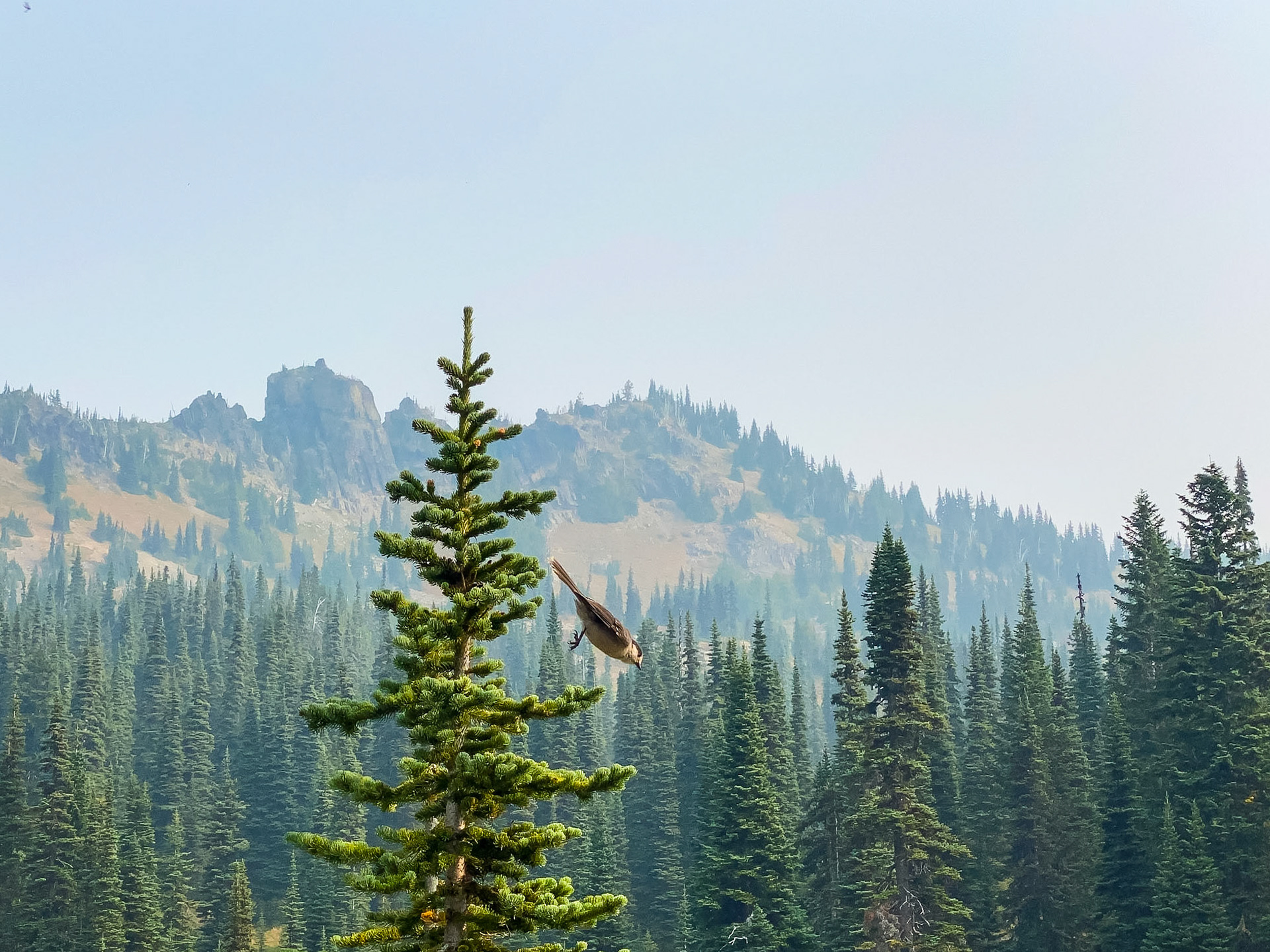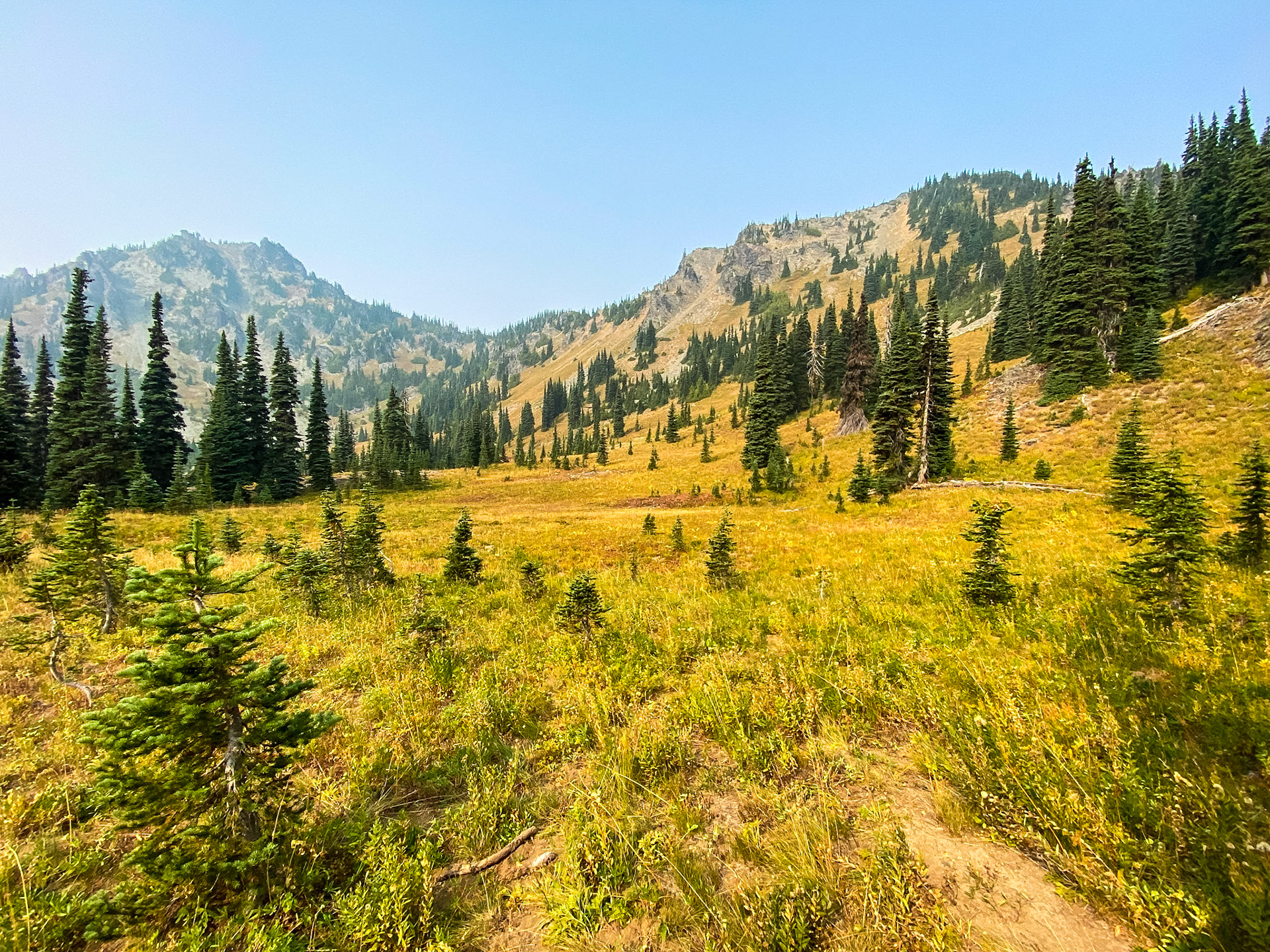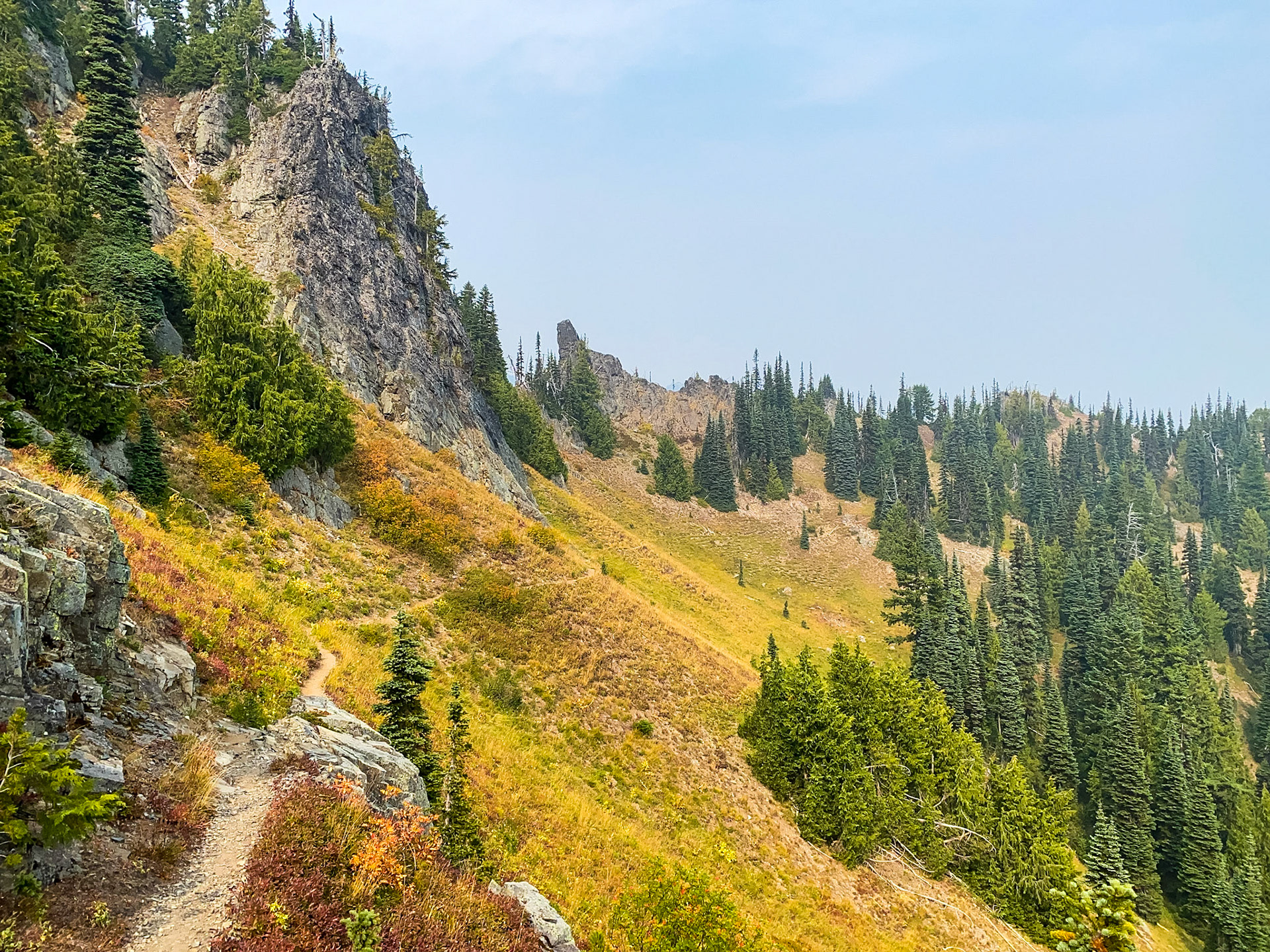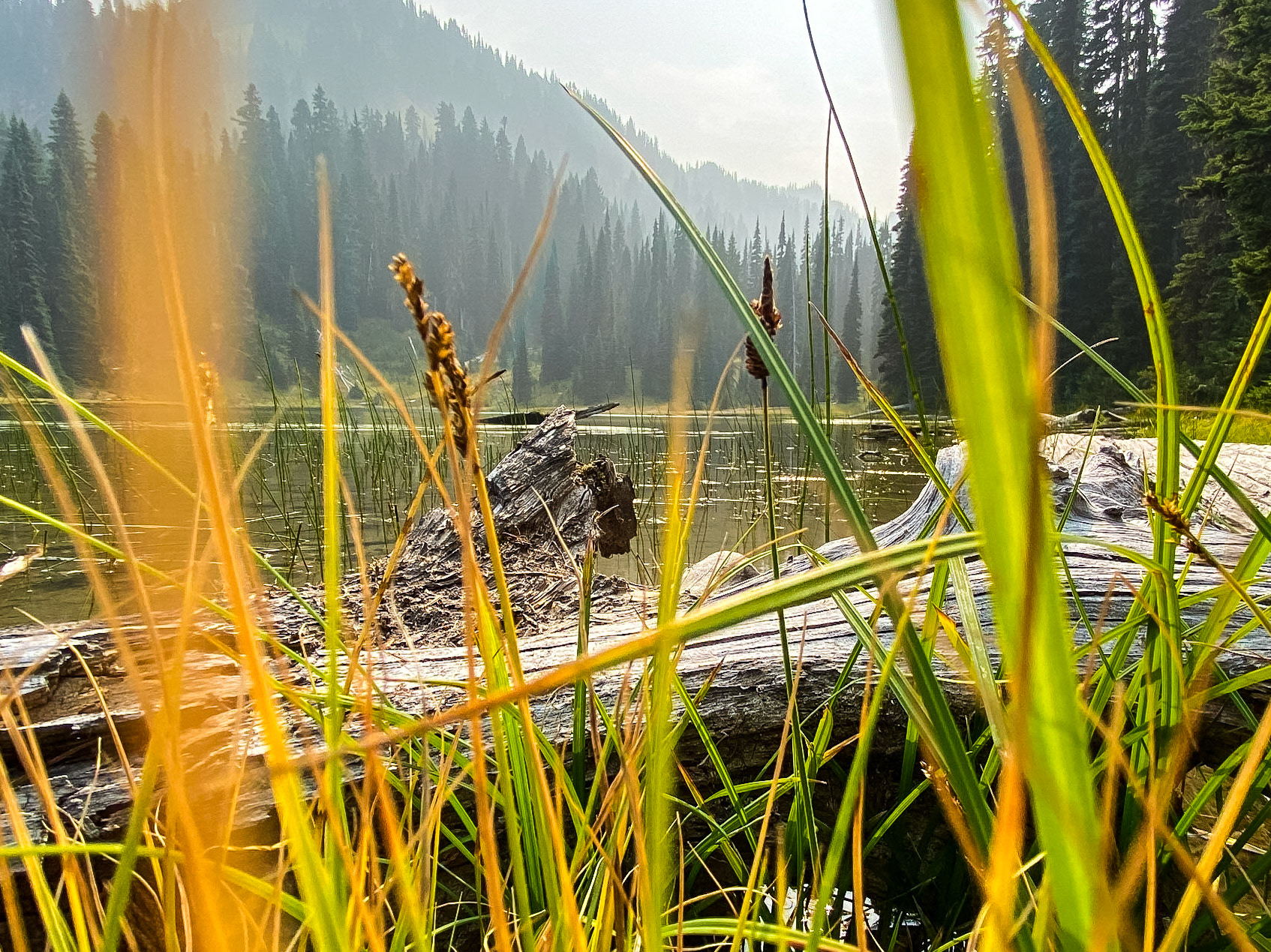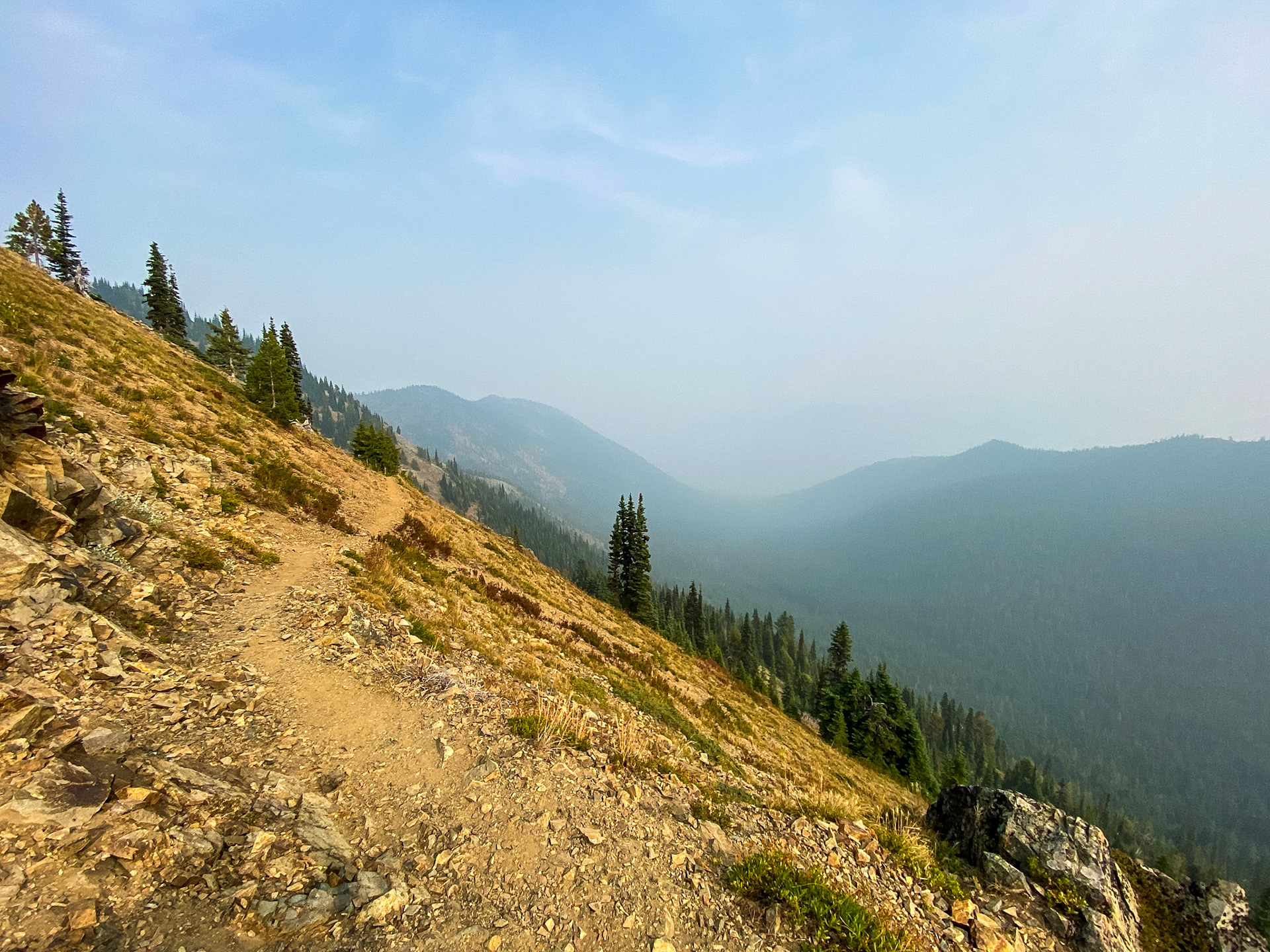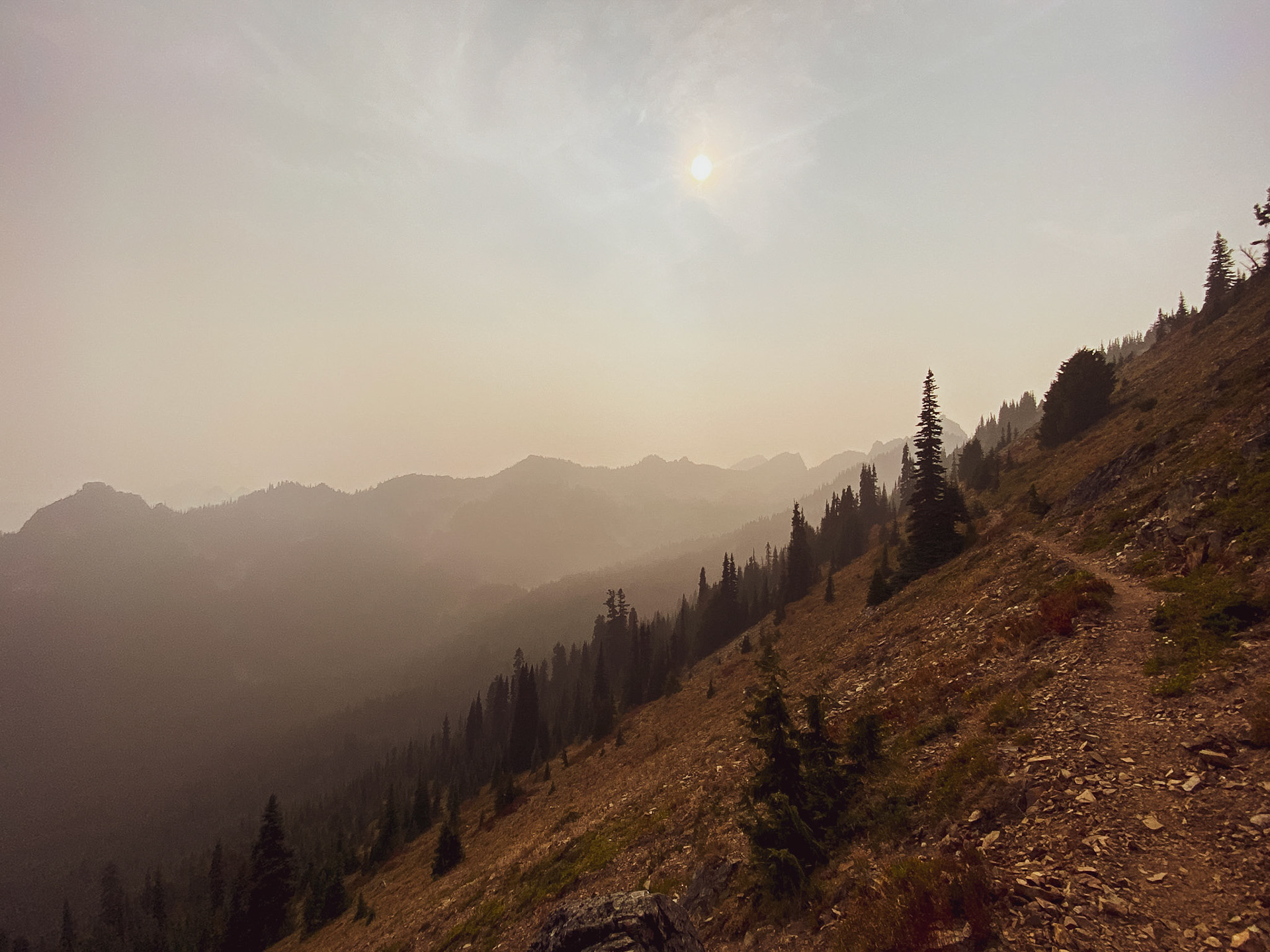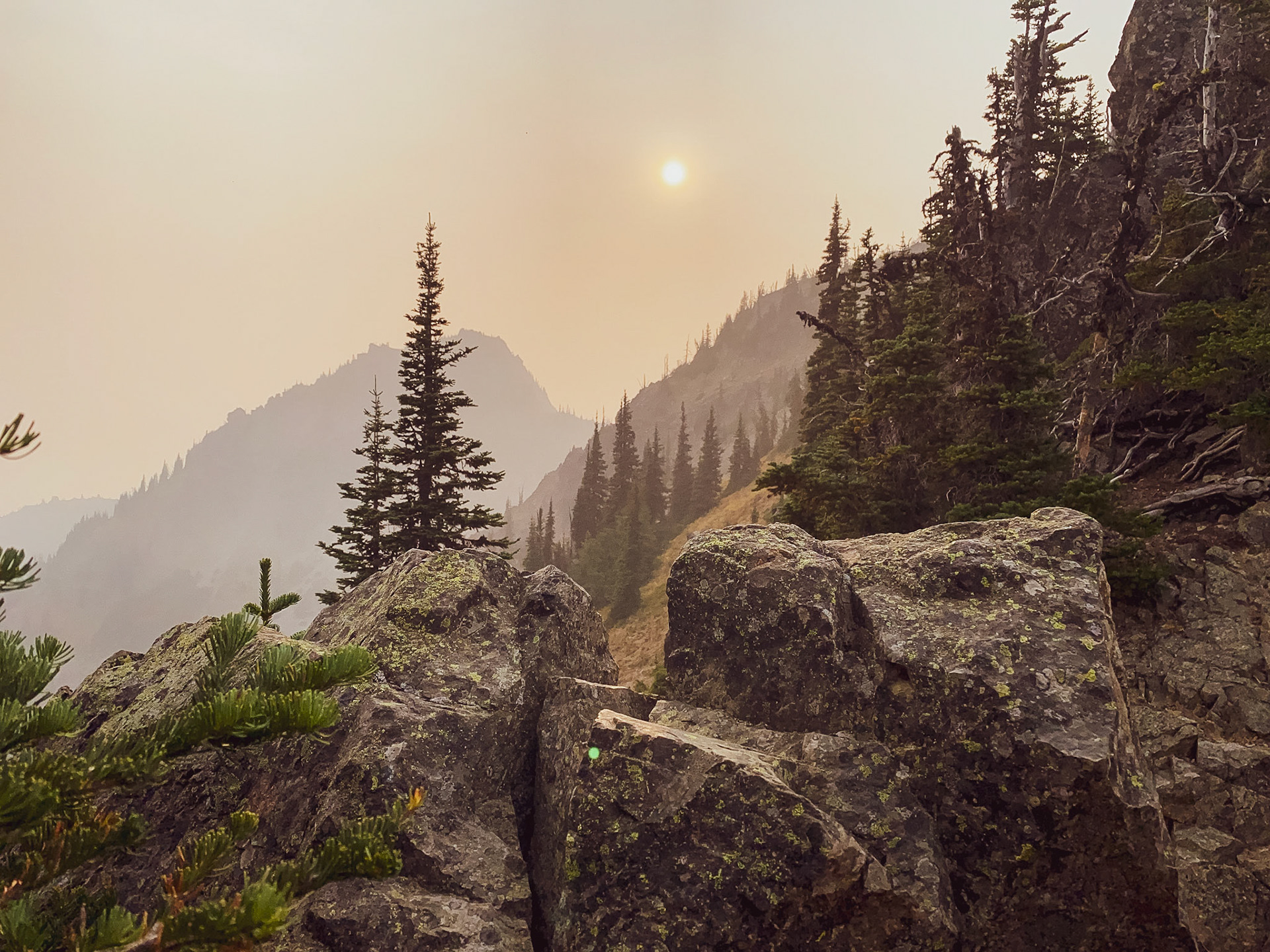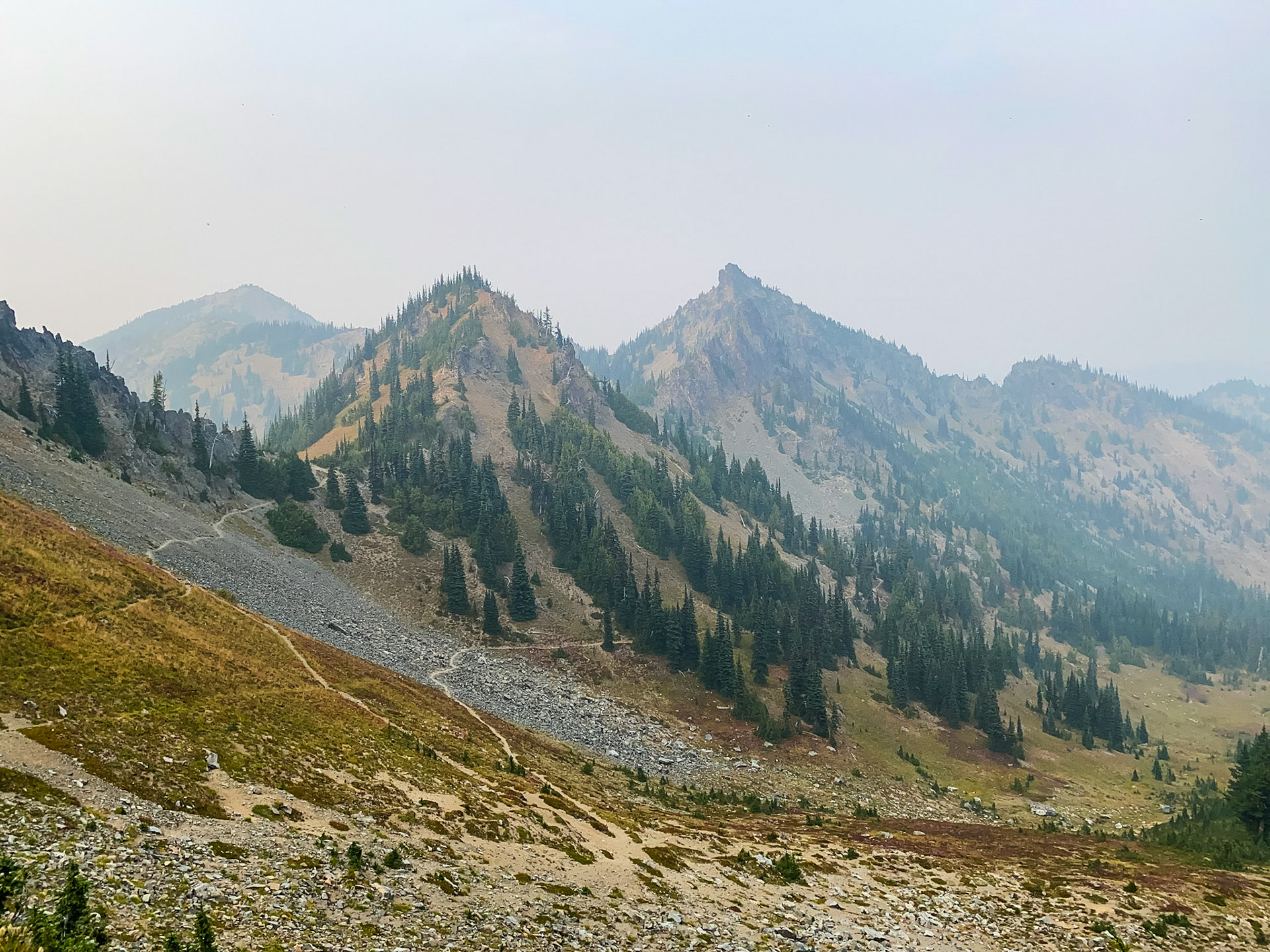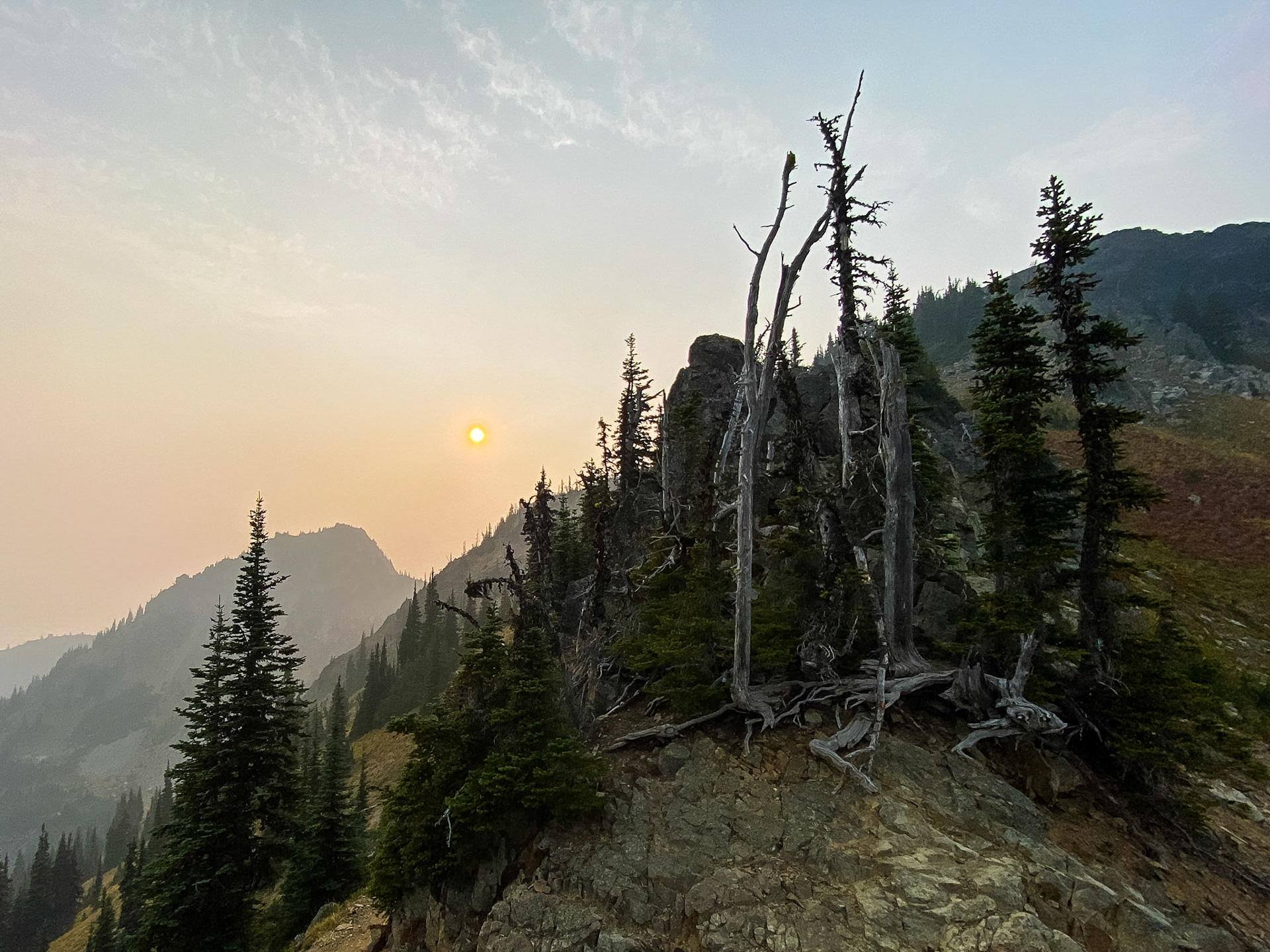 S
moke continues to fill the air this weekend as I set off on a hike from Tipsoo Lake to Bear Gap along the PCT in the Okanagon-Wenatchee National Forest, north of SR 410, outside MRNP. 
With SR 410 closed at Enumclaw, and SR 12 closed at White Pass, I thought perhaps this out-of-the-way corner of the Cascades may be a bit less populated than normal - it's a stunning location and quite popular with locals and tourists. I also thought I might find some clear(er) air. I was correct, and I got to spend some time under blue sky. 
My route took me from Tipsoo Lake along the PCT to Sheep Lake, then beyond to Bear Gap, where I descended down to Henskin Lake for lunch, then looped back around to the PCT to return.
Nada for wildlife other than a few very friendly Whiskey Jacks, almost nada for other hikers.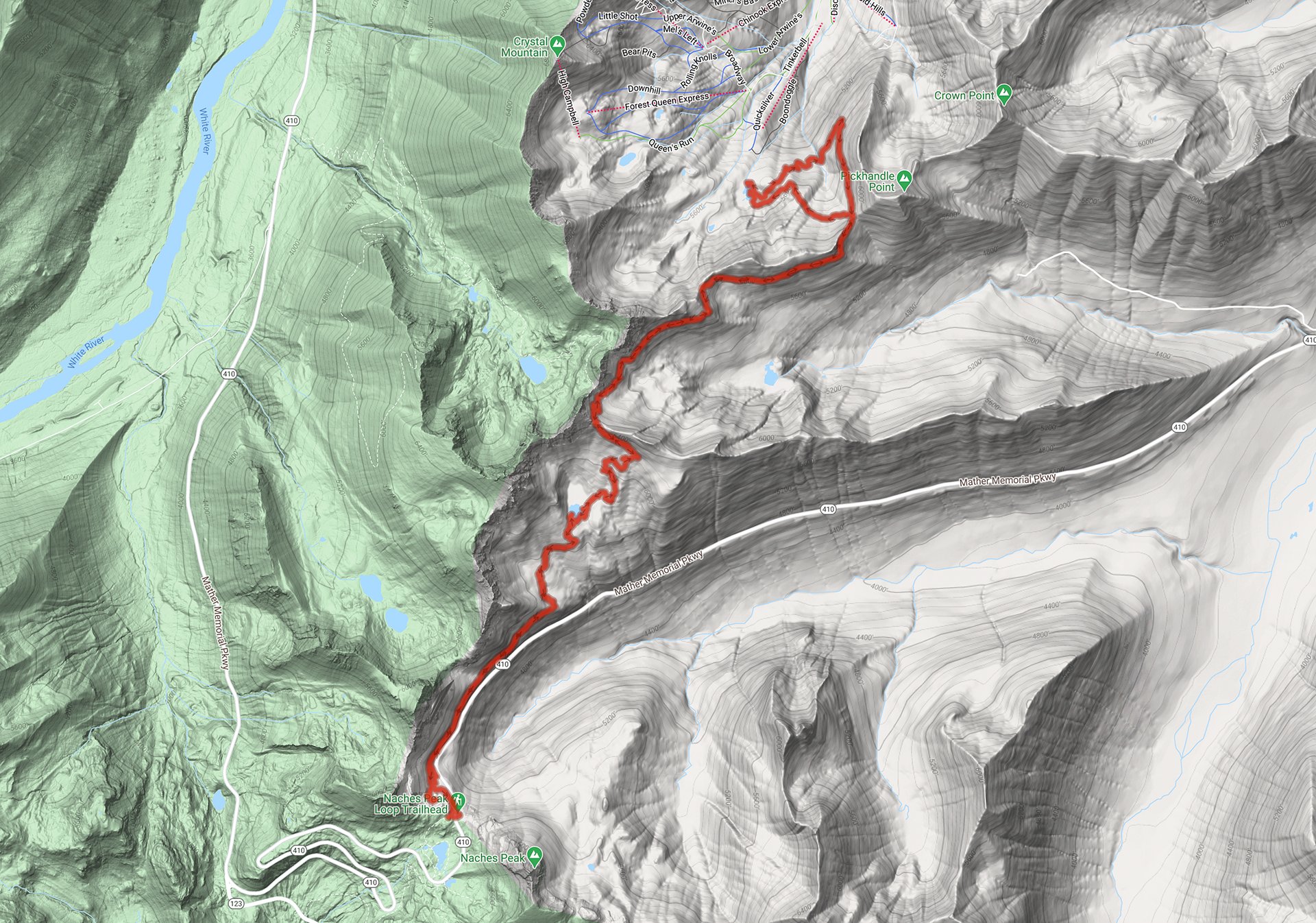 I hiked 15.3 miles w/ 7,104' of elevation gain.
Photos taken September 16 along the PCT, OWNF